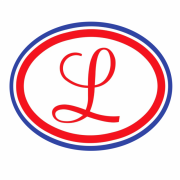 主营行业:
Car Furnishing, Insurance Claim, Panel Beating, Welding, Exaust Pipe, Wind Screen, General Servic & Repair
公司类型:
Trading
注册年份:
2010
LEXAL AUTO TRADING & WORKSHOP
Founded in 2010, Luxal Auto Trading & Workshop is relatively young. However, the spray painters have more than 20 years of experience in this industry and are equipped with rich knowledge in spray painting.
Spray painting workshop located in Johor bahru with a team of experienced professionals that brings you the finest quality of spray painting & auto detailing services for automotive vehicles.
Whether it's changing the color of your vehicle or handling insurance claims. We're here to make sure that your beloved vehicle is in the good hands of our expert technicians. We will make sure it is properly sprayed & restored.
At Luxal Auto Trading & Workshop, we specialised in special effect paint such as holographic colours, super shift colours and candy colours. You can be reassured that your car is in good hands at Luxal Auto Trading & Workshop as only quality paints and lacquers are used on your vehicle to achieve optimal results.